ROCKINGHAM RAMS SENIOR UPDATE 2018
After a long and exciting pre-season which attracted many more numbers and some new faces to the club, the PFL 2018 Season has commenced for the Rockingham Rams senior football sides.
The league side has one simple goal for 2018, and that is to improve on what we put in place last season. I am not a coach that worries about wins and losses or setting goals to play finals. For me it is as simple as if you get the basics right and you put in the hard work, then results will take care of itself. We are still a very young group and our focus is still to develop a team that enjoys playing together and will provide the Rockingham Football Club with some sustained success over the coming years. This group has the potential to play together for the next 7 or 8 years.
This year we welcomed a couple of new recruits to the club. Andrew Stokes and Kyle Baskerville. Andrew is a young mobile Ruckman and Kyle is a running Wingman, Half Fwd. Both players have been fantastic over the pre-season both on and off the field and we look forward to them playing some exciting footy for us.
We welcomed back to the club Mitch Curnow, Travis Naughton, Jake Janzekovic, Matthew Yeates and Kyle Havelberg. All of these players are Rockingham juniors who have been playing recently at Peel Thunder and have decided to come and join us for season 2018. We also welcome back Andrew Walsh who missed last season due to a knee reconstruction.
Currently we are 4 rounds into the season. We started the season with a narrow loss to Baldivis followed by wins over Mandurah, South Mandurah and reigning premiers Pinjarra.
The boys are playing high intensity competitive football which has been fantastic to watch so far. They are very exciting to watch and provide great entertainment for anyone who comes along to watch.
Currently we are training Tuesday's and Thursday's at 6.00pm when we have a Saturday game and Tuesday's and Friday's when we have a Sunday game. The bar is open on the Thursday and Friday training nights and any members, supporters or sponsors who want to come along you are more than welcome.
The Rockingham Rams Football club is heading in the right direction, there is a very positive and exciting future for our football club and it would be great to see lots of past players, supporters, officials and sponsors come down to the club and watch these young men represent our football club. As league coach I can promise you one thing, and that is you won't leave disappointed if you come down.
Look forward to seeing many past and new faces at the football club in the coming weeks.
Thank you
Scott Franklin
League Coach
ROCKINGHAM RAMS RESERVES UPDATE 2018
With the 2018 season well upon us the Reserves have really come along way and starting to show some real promise. With a solid squad to choose from for each of the opening four rounds including some returning players to the club and a handful of top end colts from last year stepping up it has seen a blend of youth and experience which is very exciting and spots in the team have had to be earned which is starting to send the message out that the club is heading in a very positive position on and off the field. Our first for rounds have seen us come up against 4 of the 5 of last years finalists which has really tested us out. A 20 point loss to last year's premiers in the first round really made the boys think that they can match it with the stronger teams in the competition. Round 2 saw a 4 point loss in a game that could've gone either way to Mandurah, but you could tell something was building with the group and that became evident the next week coming up against last year's other grand finalists at South Mandurah. I cannot remember a more committed team come out in the Reserves for a long time and with real purpose and belief in each other they came away with a hard fought 2 point victory which showed a lot of character. Last week against Pinjarra we started of slow and struggled to have an impact when we went forward, with a few injuries and people unavailable the stronger bodied opposition was more cleaner with the ball and got the points. The good thing was that we made a comeback in the final quarter but where to far behind to seriously challenge. This is my forth year coaching the Reserves and can tell this is the most talented group I have had and the depth we are starting to grow is really pleasing, the boys are starting to gel with each other and learn each players strengths and weaknesses, which is going to take us a long way this year. I look forward to supporters and sponsors coming down to see all the squads in action as we take to the 2018 season with a huge amount of excitement.
Damien Mollison
Rockingham Reserves Coach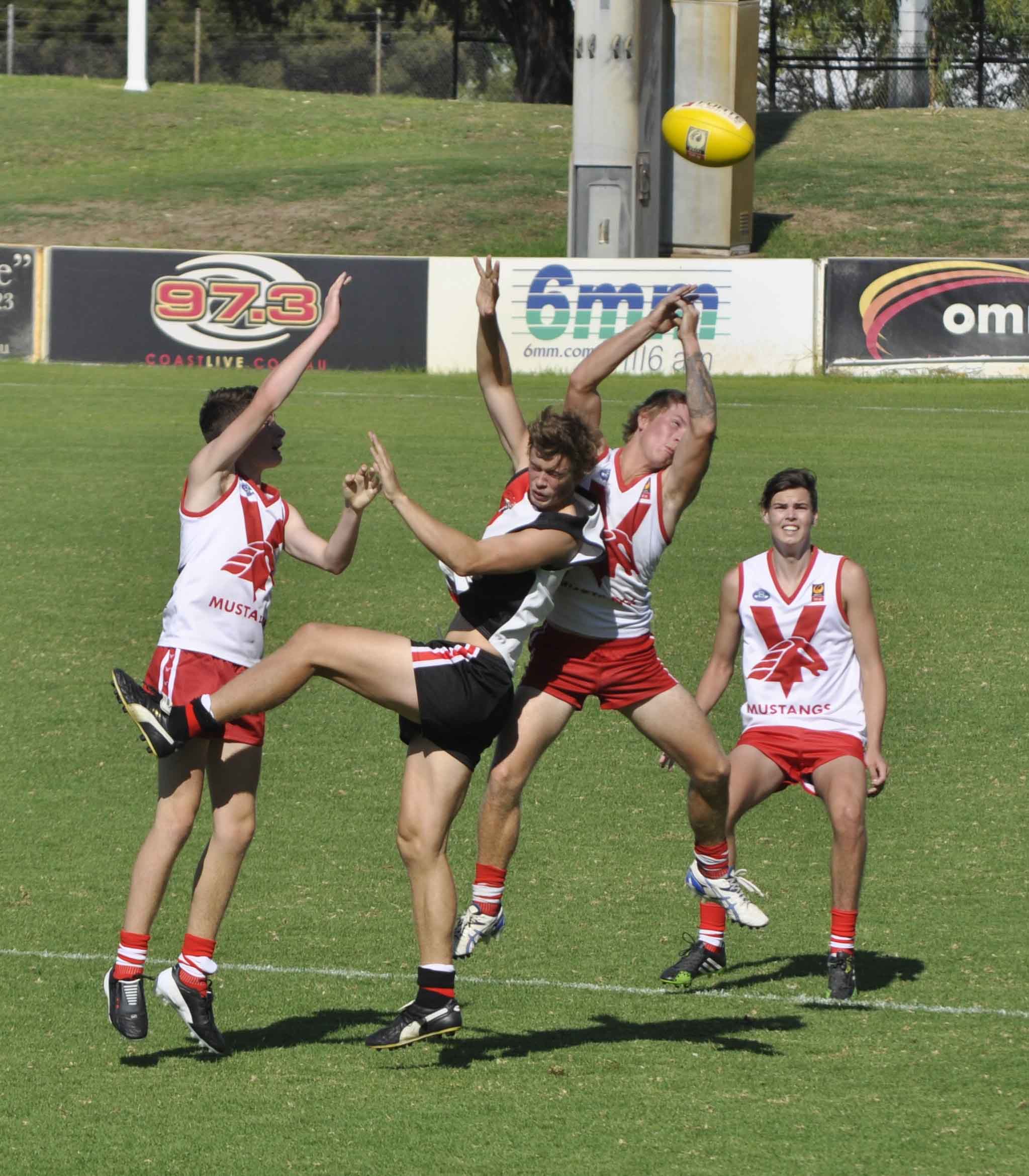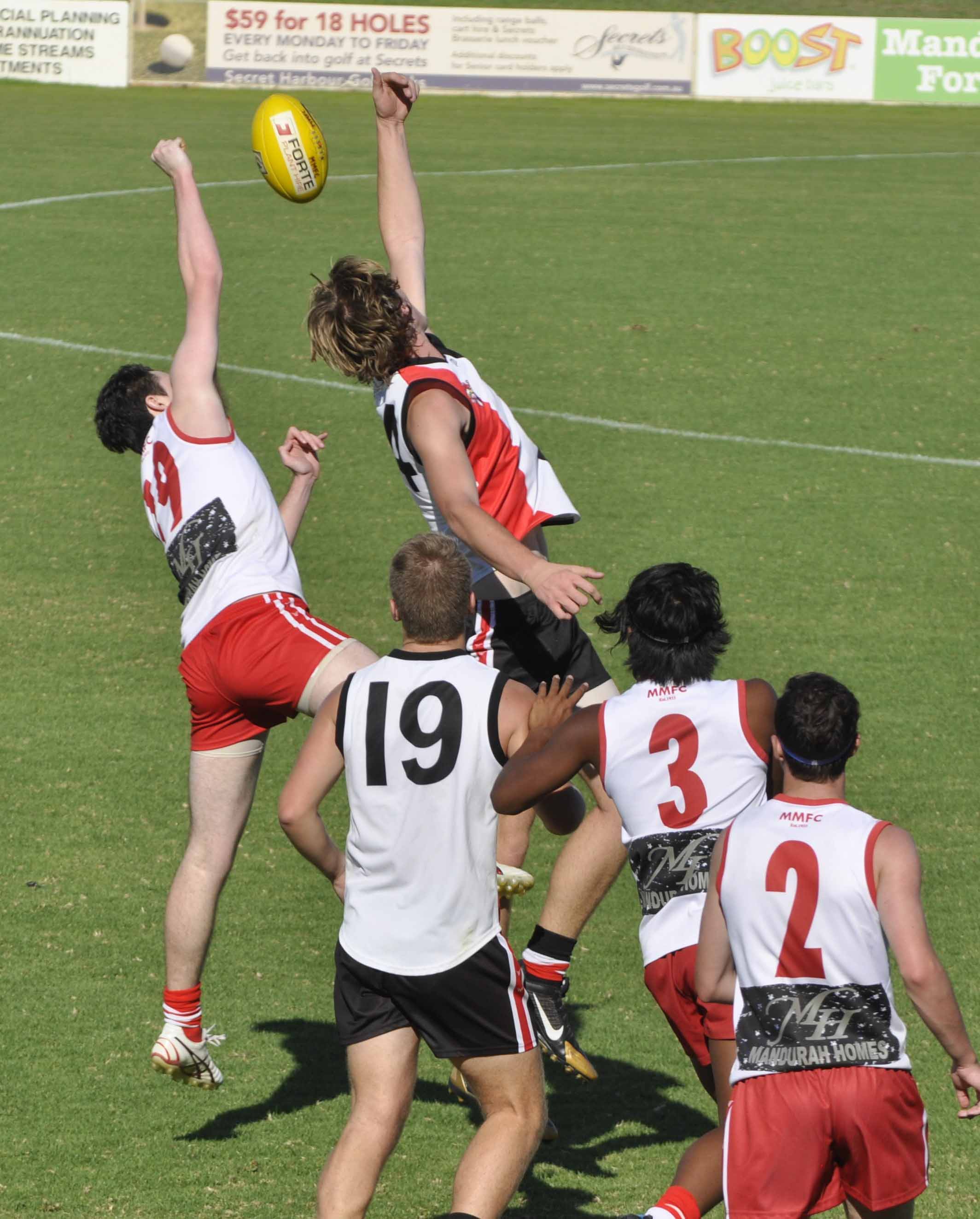 ROCKINGHAM RAMS COLTS UPDATE 2018
The colts have had a great start to the season with 4 wins against quality opposition. The first part of the year was a focus for us to get off to a flying start and get as many wins with a draw that will see us play 4 of our first 5 games away. With a large squad and pressure from a good 11/12 team underneath spots are up for grabs and everyone has been doing their bit along the way. This has then put pressure on the league side with numerous colt's boys getting their chance in the senior side.
A close working relationship between the colts and our junior players is providing a pathway to these boys becoming a big part of our senior club, this is evident with pressure on spots in all three senior grades. The club has a real feel of excitement this year.
Wins against Baldivis, Mandurah, South Mandurah and Pinjarra see us on top of the ladder. With a very even spread of players, 18 different players have gained votes so far with most weeks almost impossible to separate the better players. Welcoming new players and having them step straight up in these games has been pleasing and how quick they have adapted to how we play has shown on the scoreboard.
Good luck to all Rockingham teams this week.
Regards
Rodney Glands
2018 Colts Coach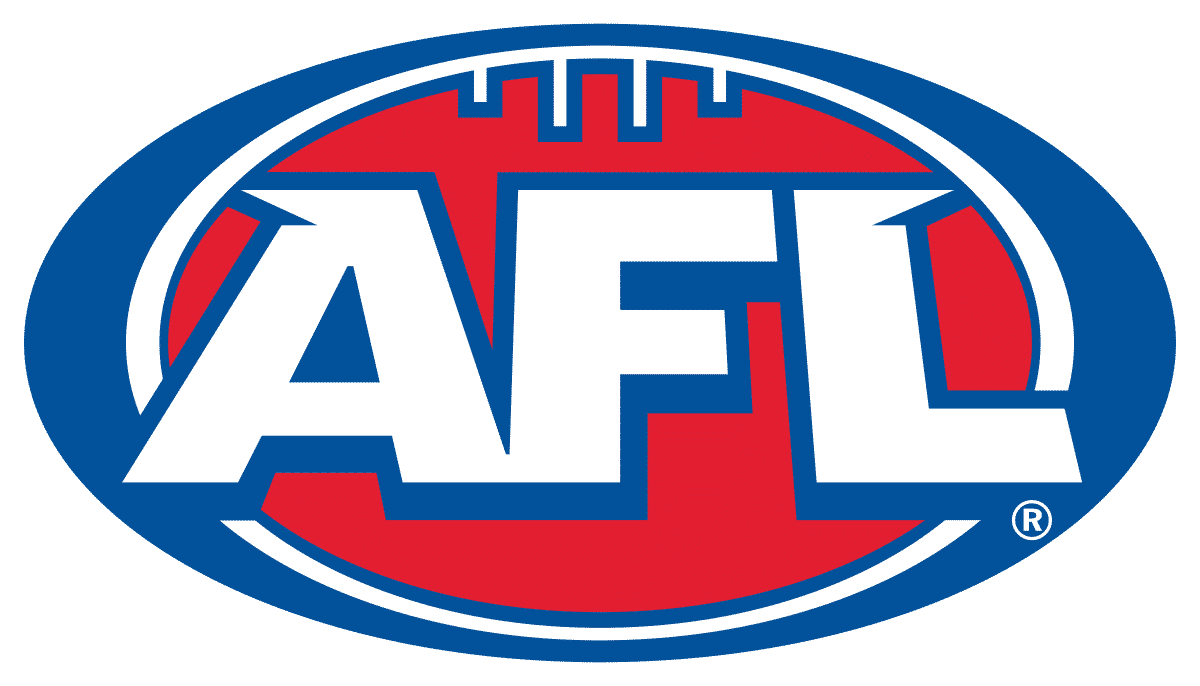 For seniors membership please visit
Our Seniors Coaching and Support Staff
Our men are a dedicated, hardworking team of individuals. If you want to know more, check out the profiles below..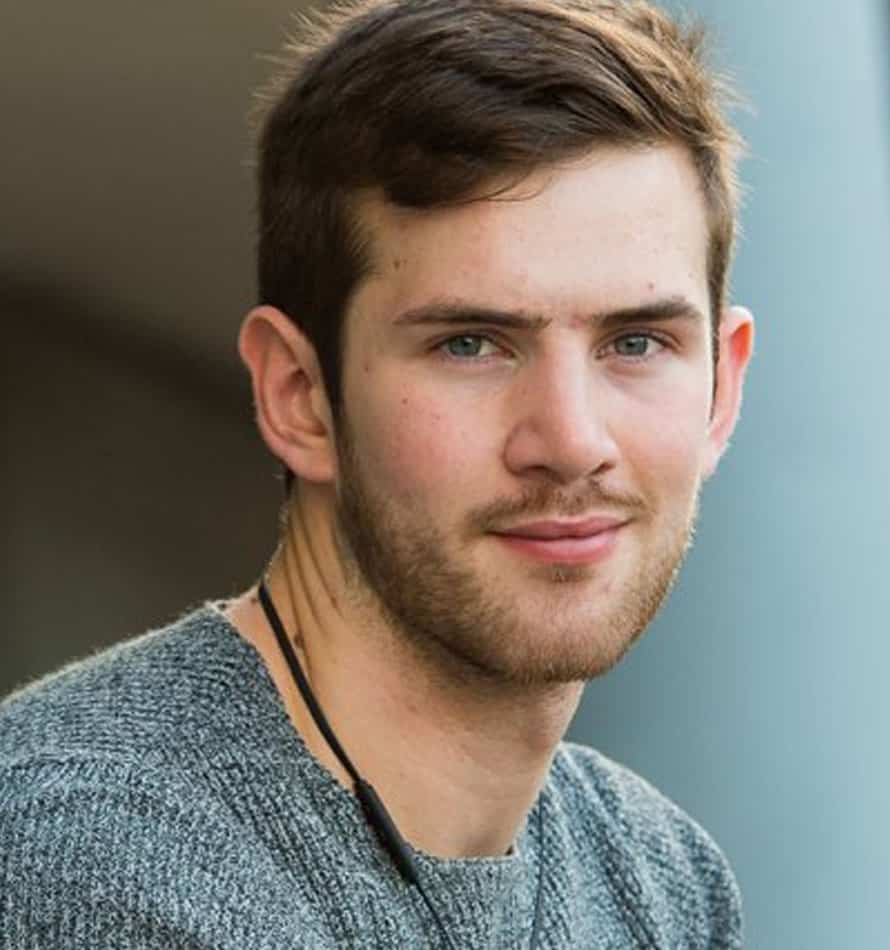 Scott Franklin
League Coach
We are currently putting together a great all round side with a lot of young talented home grown footballers ready to step up.
One of the most decorated senior footballers to play for the mighty rams & peel league, Premiership player, Club Captain, multiple fairest and best winner and peel cavalier. Went on to coach state 16s and peel thunder colts before being lured back to the Rams. Scott is currently putting together a great all round side with a lot of young talented home grown footballers ready to step up.
Playing Career Rockingham football club 1992-2008
-232 League games.
-1997 Premiership player.
-3 x league fairest and best. 1 x colts fairest and best.
-Club Captain 1998 and 2005-2007.
-Rockingham Rams Life Member.
-Peel football league Hall of fame member.
Coaching career.
-Assistant coach Peel Thunder Colts 2007-2010.
-Head coach Peel Thunder Colts 2011 and 2012.
-WA state under 18s Midfield coach 2013 and 2014
Damien Mollison
Former Victorian superstar who came to WA and luckily for us turned up at the Rams. Premiership player, club captain, multiple club & league Fairest and best winner Molly has shown on and off the field how to be a leader and what being a club person is all about. Building a powerful reserves side that is getting stronger and stronger.
-157 games at rennie seniors
-25 games at Mulwala seniors
-164 games at Mulwala res
-17 games at CDHBU seniors(premiership)
-155 games at Rocko res
-5 games at Rocko seniors
-Seniors 204 games
-Reserves 319 games
-2007 League Premiership CDHBU
-3 x Team of the Year seniors Coreen FL
-Vice Capt Senior Rennie FC 2002-2004
-2 x League Club Runners Up B & F
-2 x Reserves League B & F
-4 x Reserves League Runners Up B & F
-5 x Reserves Club B & F
-6 x Reserves Runners Up B & F
-2014 Reserves League MVP
-Senior Assistant Coach Rennie FC 2001-2004
-Rocko Reserves Coach 2015 – Current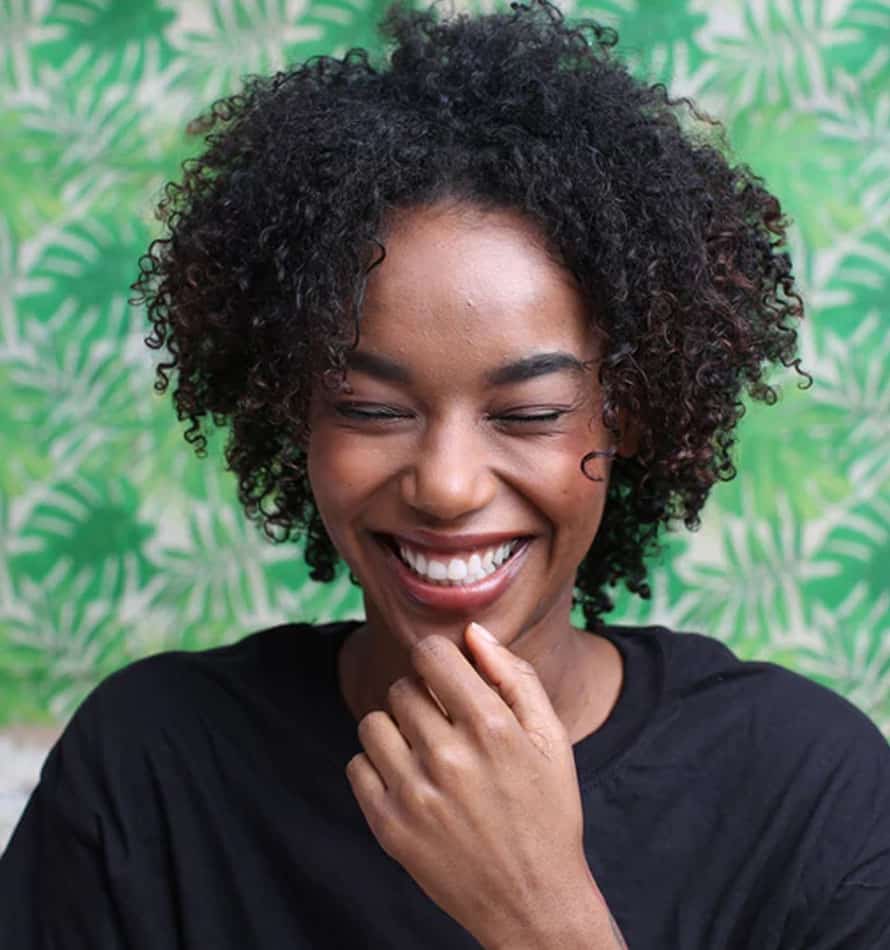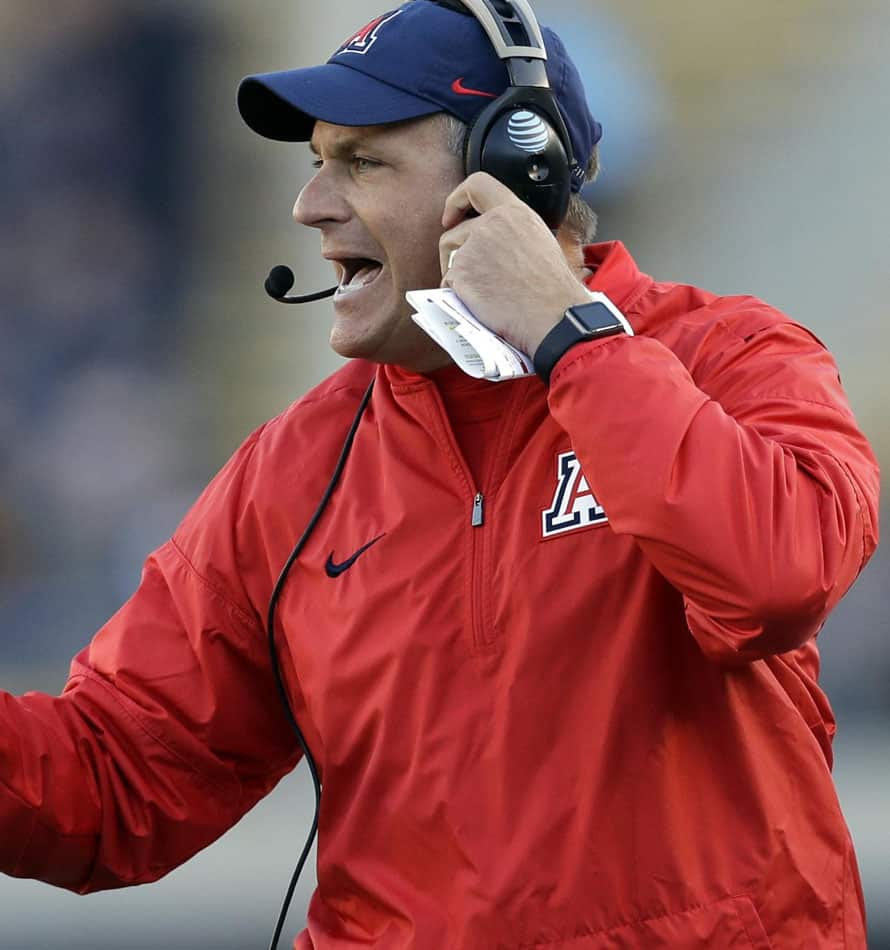 Rodney Glands
Inaugural peel league premiership player who also made the move to the rams. Club premiership player and fairest and best winner. League & Club Coach, Looking to take the next generation of young men on a clear pathway to being the best footballers they can.
-1992 inaugural peel league premiership player
-200+ games Mundijong FC
-League captain
-Peel cavalier member 92/93
-Top ten Mandurah mail medal 1992
-3 time premiership player Rockingham Rams reserves 96/97/98
-Fairest and best and team captain
-Coached over 150 league and Reserves games in the PFL